TEC Directory
Jeannie Bollinger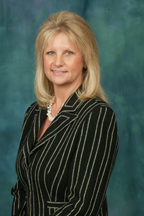 Jeannie is currently the CEO and President of Houston West Chamber of Commerce, a business membership organization with over six hundred business members representing approximately 45,000 employees in west Houston. She is responsible for general management and coordination of all organizational activities. She directs all planning to carry out chamber objectives and implements chamber policies. Under her leadership the chamber had grown in membership by almost 50% and revenues have increased by nearly 60%.
Prior to joining the Houston West Chamber of Commerce, Jeannie served as the Manager of Administration for AquaSource, Inc., a nationwide water utility. Her responsibilities included providing proactive strategic planning and development strategies to foster a positive image of the company in the minds of both employees and communities served by AquaSource. Jeannie's duties included the development of a corporate-wide crisis communication plan and processes to effectively mitigate any adverse impacts to the company's operations. She was responsible for the publication of the employee newsletter as well as all internal employee communications. She administered the company's non-profit scholarship fund program, its fundraising and public relations efforts. She formulated specific strategies related to improving employee morale, which could be implemented by regional and area operations. She coordinated the compilation of notable events, accomplishments and items of interest pertaining to the company's operation, employees and relevant industry issues and provided periodic submittals to parent company's corporate communications outlets. She coordinated and maintained both the intranet and internet websites including development of the architecture and structure. During her tenure she wrote, created and implemented AquaSource's Administrative Transition Manual, New Employee Orientation Program and Employee-Volunteer Program.
Previous to joining AquaSource, Inc., Jeannie served as the Associate Director of the ESCAPE Family Resource Center, a well established child abuse prevention agency, where she was responsible for all fund raising activities which included ensuring an annual operating budget of one million dollars and maintaining a five-month cash reserve. She managed all fundraising including writing grants and conducting special events; public relations and marketing activities of the Center including developing an annual budget, writing and implementing annual fundraising and public relation plans, and for developing both the long-term and short-term strategic plans to foster development.
Jeannie holds a Master's Degree in Counselor Education from Florida International University in Miami and a Bachelor of Science in Psychology from the University of North Carolina at Pembrook.
Jeannie is the former President of Texas Talkers, the oldest Toastmaster Club in Houston. Some of her past community service includes: Parent Chair for the annual Seeds of Growth Campaign for The Parish School; Community Chair for Houston's citywide annual Christmas Trees for Children Project; parent representative on the Elkins High School Key Club and Elite Dance Team and AFS-Intercultural Education Program supervising host families and exchange students on Houston's Westside. Jeannie was unanimously elected President of the Houston Chamber Alliance, a business advocacy organization; she serves on the Board of the West Houston Medical Center, Spring Branch Partners In Education Board and American InterContinental University's Business Development Advisory Board. She is recognized in Who's Who – International, American Women, American Business Women, and Southern Women.
Jeannie is married to Erik Hedegaard, Vice President, Wedge Commercial Property Group. She has a twenty-four year old daughter, named Dylan a graduate of Texas Christian University who works for Food and Vine Time Productions; and, two lovely step children, Erika (18) who will attend Stephen F. Austin University in the fall and Conor (17) who attends school in Katy. She has lived in Houston since 1981.
---
Message from the Vice President: The Agenda
Remember the last time you went to a meeting and nothing was accomplished? Worse yet, an individual or group attempted to take over and run the meeting?
Holding a meeting without an agenda is an invitation to disputes, disengagement and a general waste of time for all parties. Of all the undertakings that corporations and groups utilize on a frequent basis is the "meeting" and most meetings fail to produce their desired outcome.

Do You have a question? Ask.